Morfin XF is the ultimate crossfader for Propellerhead Reason. As you may observe it's super gorgeous, super useful and it's super free. You can use it to make nice and smooth transitions between your sounds or when doing A-B comparison or as dry-wet control over your sound effects or while you're scratching or in completely another smart creative way we can't even think of.




Morfin XF has 1xStereo output and 4xStereo inputs where any two of these inputs can be selected to be crossfaded between. Morfin XF has 10 taper types (i.e. transition curve) among which you will certainly find a taper that suits your need best and two phase invert buttons (thanks to drdist) for each deck. This device is also a CV shaper where a dull, boring linear CV comes out as a curvy, delicious, sexy, groovy sine or squre root.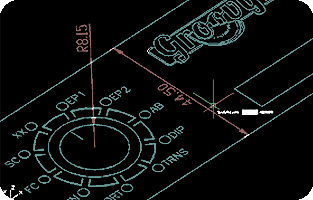 On top of these properties Morfin XF is really beautiful. When we requested a sketch of a crossfader unit, our talented designer Onur Zongur came up with this retro beauty which we fall in love in the first sight. We think we made a rack device which deserves to be on your rack even if it was just the appearance it provides and nothing else.
Get it while its free.